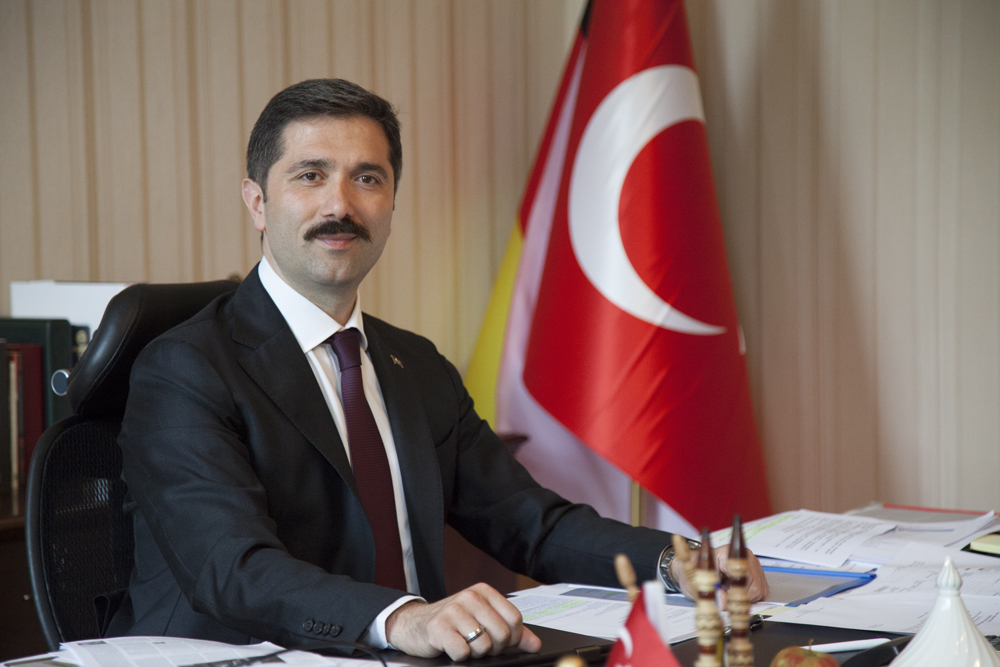 ZAFER SIRAKAYA
He was born in 1974 in a city called Herne, in Germany.
After finishing primary school in Germany, he completed studies at İmam Hatip Ortaokulu (Religious Vocational Middle School) in Bursa and subsequently at Yıldırım Beyazıt High School. In 1998 he graduated from the Bilkent University Department of Political Science &Public Administration. He has finished his masters degree at the London University of Wales in 2018.
Between 2004 and 2014 for the Union of European Turkish Democrats (UETD), an organisation of which he himself was a founder member, he carried out the duties of general coordination, a vice-president in charge of external relations and a vice-president in charge of economic affairs. He has executed duties such as, a board member of the Northern Rhein Westphalia's Müsiad (Independent Industrialists and Businessmen'a Association), general presidency of the aid association for European people from Tokat general vice-presidency of Turkish-German Liberals, founder member and general vice-presidency of Diwan Germany. Between 2014-2016 he took the role of the President of Brussels Branch of the AK Party.
From 2015 he has been a board member and a general vice-president of the Alliance of Conservatives and Reformists in Europe (ACRE), of which AK Party is also a member.
Between 2016-2018 he served as a general president of the UETD.
On 24th of June 2018 he was elected as AK Party MP for Istanbul, to the 27th session (of parliament). On 21th of September 2018 he was appointed as AK Party Vice President of Foreign Relations.
Since 16 October 2019 he is chairman of the Sub-Commission of Turks and Relative Communities Abroad.
Sırakaya is fluent in German and English and is married with three children.